FAQ
How long does it last?
Our ink lasts 1-2 weeks. It develops in the top layer of your skin and fades as your skin naturally regenerates. How long it lasts can be dependent on placement, daily activity, as well as your skin's unique chemistry. Moisturizing daily is key to extending the life of your Inkbox.
How do you apply the tattoos?
Is inkbox safe?
Yes! Inkbox uses safe ingredients in our inks. Our ink does not contain PPD.
As Inkbox formulations contain ingredients you may not have put on your skin before, there is a small risk of allergic reaction upon application, or of sensitization through repeated use. If you're experiencing any form of physical discomfort or irritability, we'd very much like to hear from you, as we take reactions seriously. Please email us at hi@getinkbox.com and we will assist you right away.
Feel free to check out our full list of ingredients if you have any known allergies.
We strongly recommend against applying Inkbox tattoos to sensitive areas such as face, neck, upper chest and genitals.
How do the tattoos look so real?
Inkbox tattoos look authentic and last longer than typical temporary tattoos because of our patented ink formula that sinks into the top layer of your skin (the epidermis), where it reacts with the organic compounds to alter your skin's colour to resemble that of a real tattoo.
To see Inkbox tattoos in the wild, check out @inkbox on Instagram, or watch some Inkbox reviews on YouTube!
HOW DO REFUNDS WORK?
Whether it's your first order, or your tenth, if you don't love your Inkbox tattoo, give us a chance to make it right. Our Customer Experience team is ready to help! Email us at hi@getinkbox.com!
Please visit this page for more information and follow its instructions when reaching out to us!
Can I cancel or return my order?
Inkbox returns are handled through our Returns Portal. You can also cancel your order anytime before we ship out your tattoo by emailing us at hi@getinkbox.com.
Do you ship internationally?
Yes! International shipping is FREE for orders over $39 USD anywhere outside of Canada and the US.
International shipping times may vary slightly depending on the country. Check out our shipping page for more information.
Are they waterproof?
Inkbox tattoos are life proof. You can shower, swim, sweat, and go about your day.
While the tattoos are waterproof, water exposure may decrease the lifespan of the tattoo. To protect against fading, after applying sunscreen, apply petroleum jelly or your favourite balm to the tattooed area before jumping into the water.
What if I want to remove it?
The most effective and harmless method to remove your tattoo is to lightly scrub your skin with an exfoliant. Salt water works best! It's going to take a few sessions for your tattoo to be completely removed. Stop scrubbing if you feel any discomfort.
Are your tattoos vegan and animal cruelty free?
Always have been, always will be.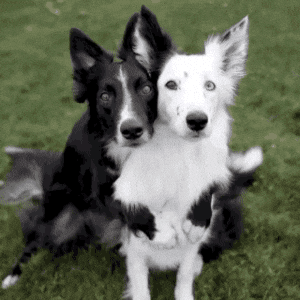 How is it different from Henna or Jagua?
Henna
Natural henna develops into an orange/brown color and is made from an entirely different plant. "Black henna" can contain chemicals such as PPD which is not healthy for your skin at all. inkbox is skin-safe, contains natural ingredients and has blueish/black result depending on your skin. You can learn about more about the differences here
Jagua
Jagua gel takes 2 hours to set, and has a shelf life of 2 months refrigerated. Our freehand ink applies in just 1 hour, and has a shelf life of 6 months at room temperature.
You can read more about all of the differences here.
Don't see your question? You can find more useful information through our Help Center. We're always happy to help!
GET 20% OFF!
SORT & Filter

sort by

Price (low to high)